Giving Back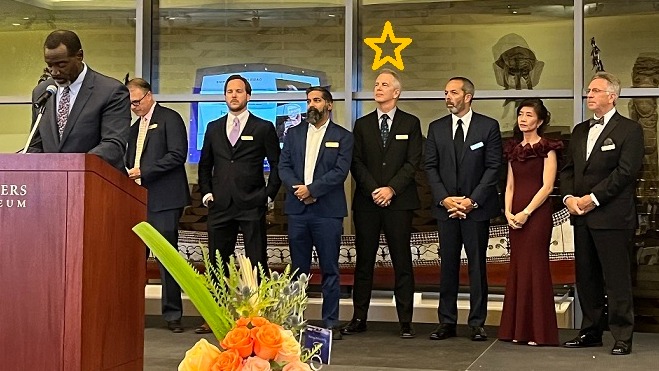 On Thursday, October 13, the CRA team and Erick Grier, SVP/Chief Information Officer and Oasis Board member, were invited to Oasis' 10th Anniversary Illumination Gala. Oasis' mission is to positively impact underserved youth through replicable arts mentoring initiatives and to enhance the skills of local artists through community engagement.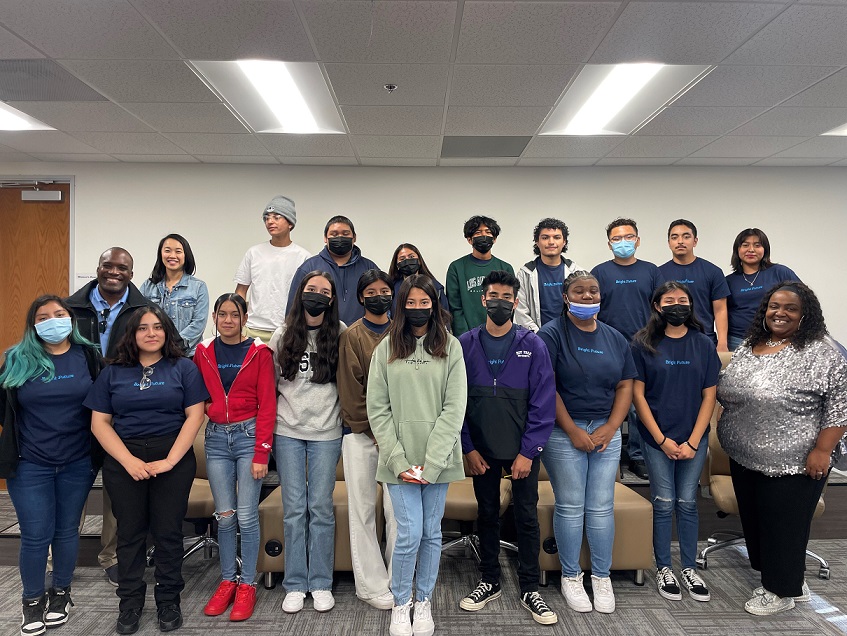 On Wednesday, October 26, Royal Business Bank hosted a field trip for 11th and 12th grade students from Santee Education Complex. Student were able to learn about various aspects of banking such as mortgage loans, credit, Bank Secrecy Act (BSA), and Community Reinvestment Act (CRA).

Students came up with a product and had to develop a logo, business plan, and marketing strategy. They then had to present their idea in front of four judges who gave them feedback.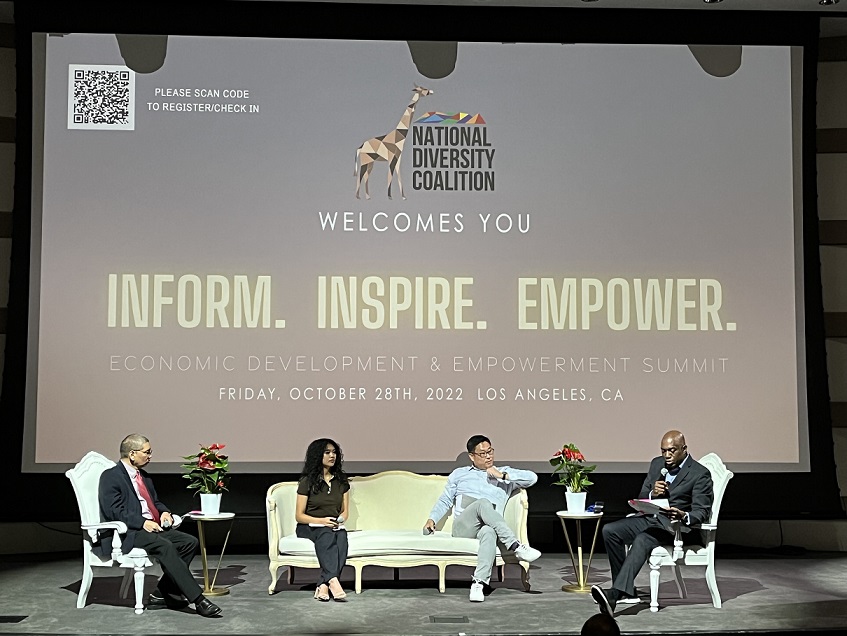 On Friday, October 28th, the CRA Team, attended an all day conference hosted by community partner National Diversity Coalition. Several discussions on topics ranging from the Metaverse, Cryptocurrency, and Homeownership to name a few.
---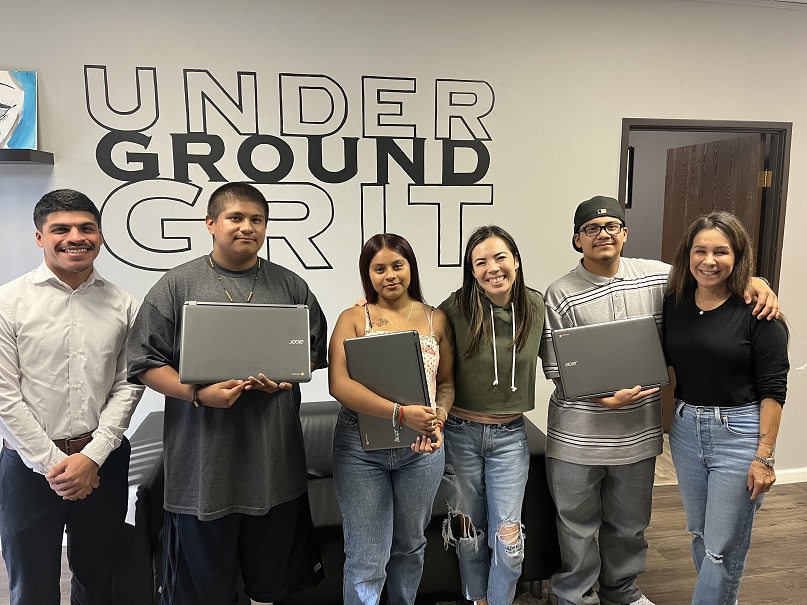 RBB donated 6 chromebooks to low-income students supporting programs with COR CDC and Latino Coalition.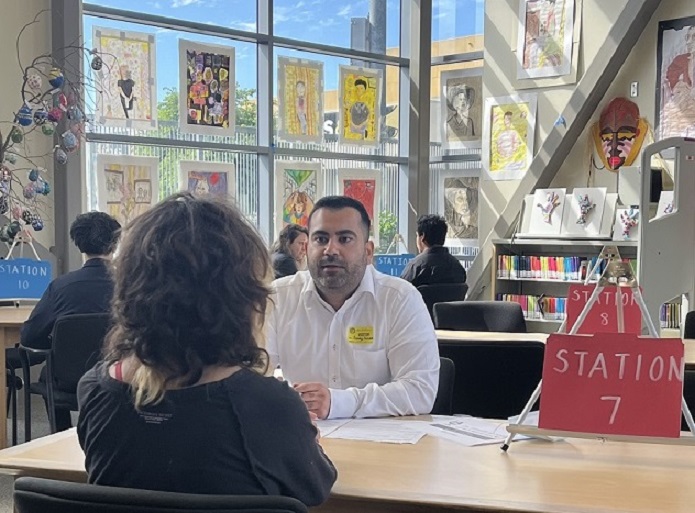 Pictured above is Randy Maroun, CRA Team, participating in a Mock Interview
event held at Santee Education Complex. Volunteers helped students with resume
building and interviewing techniques as they prepare to pursue internship/employment opportunities.